Dave Marley
of Allsounds Roadshow is a DJmark Diamond Award Holder
This is our highest award level and is difficult to obtain and maintain. Holders must have a documented complaints procedure, health & safety processes, a history of positive customer feedback and meet the most common requirements of venues such as public liability insurance and electrical safety testing. They must also have held one of our lower award levels for a minimum period of two years.
Learn more about the requirements for DJmark Awards
---
Allsounds Roadshow
30 Years Experience & Knowledge Of The Profession
"Allsounds Roadshow have been on the road for over 30 years now and we pride ourselves on bringing you modern mobile disco entertainment.

If you are looking for an experienced DJ and a quality mobile disco for any event you may be planning, then Allsounds Roadshow will help make your event happen for you. We aim to make your event special in every way possible and as near to your specific requirements as we possibly can, whatever your budget may be.

We will be able to supply the equipment and expertise from years of experience required to bring your event to life. Some of the events we specialise in are weddings, birthday parties, engagement parties, retirement parties, corporate events, company or private functions and some children's parties, to name but a few. In fact, you name the event and we will likely to able to accommodate it.

What ever your occasion is, we aim to bring you the latest in chart music, alongside your all time dance floor favourites. We offer you the facility to plan your own playlist of preferable music tastes in advance of the booking date, and are willing to assist you with any requests you or your guests may have on the day.

We pride ourselves in using modern high-specification lighting effects and audio equipment."
---
Recent Customer Reviews
Verified feedback from recent clients
Great communication beforehand, would recommend
Dave was absaloutly brilliant at our event! The church service was a lot quicker than we anticipated so we called Dave to say we were done early and he came as quick as he could, set up quickly and was so polite. Music choices were great. Our photos where lovely nothing seemed to be too much when we asked to walk over to church for photos every request we had was met happily. The fact that Dave without being asked took it upon himself to start up some games of music bumps and musical chairs for the 15+ kids we had at the party we could not thank him enough for! Kids had fun, adults had fun. All-round brilliant service!
We had an amazing night, dave was great with the music as well as the photos!
See all 94 reviews for Allsounds Roadshow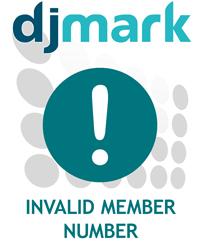 Feedback Breakdown
Aggregated from 94 reviews
Audio

Quality
Lighting

Quality
Presentation
Music

Choices
Request

Handling
Microphone

Technique
Would
Recommend
100%
---
Contacting Allsounds Roadshow
Want to discuss your requirements with Allsounds Roadshow?
Allsounds Roadshow is based in Bexhill (Bexhill-on-Sea) and covers quite a large area.
01424 210340
07557 884966