DJ Booking Advice
For many their choice of DJ will make a dramatic difference to the success of their event. Do not underestimate how much of an impact your choice of DJ will have on your party - in many cases on one of the most important (and costly!) days of your life. For some, where the music is purely incidental and being provided to entertain a minority, a more basic service is often all that you may need.
The biggest deciding factor in ensuring the quality of the DJ service that you hire is usually your budget. We urge you to consider this carefully as an overall percentage of the cost of your event. Don't shop around for a DJ service purely on price alone, because many excellent well-priced DJs will actively avoid clients who appear not to value the service and only focus on cost. Instead, shop around on the suitability, reputation and level of service being offered then once you have a shortlist of suitable DJs you can then review the pricing. So, don't start the conversation with "How much for..." as this suggests you are only looking at price.
DJmark and our sister website needadisco.com have already done most of the legwork for you. Fill in our simple enquiry form and we'll arrange for all of our members that cover your area and are available on your date to send you detailed quotations FREE of charge and without any obligation to book. Whilst you are doing this you can also request quotes for Photo Booths, Dancefloor Hire, Giant LOVE Letters, Catering, Mobile Bars, Live Entertainment, Cake Makers, Children's Entertainers, Marquee Hire, Photographers, Venue Decoration and much more. If you haven't booked a venue yet, we can even help with that too by contacting suitable places in your area.
Remember

- it's YOUR Event!

Be very clear about your expectations for your event and TALK to your DJ about them. Don't be afraid to walk away if you are not confident in his/her abilities. Check out their feedback or references and don't blindly follow social media rating as these can easily be manipulated to look good.
Decide whether you want a straightforward same-as-everyone-else mobile disco, or are you wanting something a little more unusual or unique?


Insist on a face-to-face meeting if you prefer - most DJmark award holders will offer this option


Do you need equipment to be set up earlier in the day, and does your DJ offer this service?


Are you looking for neat, discreet equipment or will you be happy with masses of untidy boxes and cables in your function room?


Do you want a party DJ who can rapidly switch genres to suit the guests or the flow of the evening, or would you prefer a club-style DJ with excellent beat matching skills but a more restricted music policy?


Would you be happy with a silent DJ or do you want someone with strong microphone skills and the right presence to confidently make announcements and keep the evening flowing?


Is your DJ knowledgeable in all of the music genres you need to satisfy your guests, and does he/she have access to a wide enough catalogue? More importantly, do they know how to us it? Anyone can download thousands of tracks, but a typical evening event only needs about 60!


Do you want to supply a Playlist (or a "No-Play List")? Will your DJ happily accept this?


Is the DJ's equipment of interest to you? Do you care whether they have a few flashing bulbs or the latest club-style laser effects? Discuss their capabilities to avoid disappointment


Does your venue have a sound limiter device? Ensure your DJ is aware and is happy to work within these constraints


---
Venue
Resident DJs
Being held to ransom by your venue? - of course, venue owners and managers have a right to dictate who they allow onto their premises, who can connect to their electricity supply etc. but more and more we are hearing stories of private hirers being forced to use a nominated DJ or agency giving them little choice. Often this bombshell comes to light after you have fallen in love with the venue and paid a deposit.
Many venues enforce this restriction with good intentions such as consistency and others to avoid their reputation being tarnished by a bad DJ "We went to a wedding at the Red Lion and the DJ was rubbish..."
However some venues restrict suppliers (not just for the disco, but for other services too) because they stand to profit from the arrangement - for example by charging £500 for a service and paying the service provider less than half of that. You also need to take into account that most venues will be charging you VAT on services "they" provide whereas the vast majority of mobile DJs are not VAT registered, so straight away you are paying more than if you booked direct.
In our experience, when challenged on this most venues will back down rather than lose a significant booking, so it's important that you insist from the very beginning in your dealings with the venue that you wish to employ your own services. Even then, some venues will try to charge you a penalty for the privilege (actually what they are doing is recovering their "lost" profit margin).
Checklist
DO...
Use a reputable DJ finder service such as needadisco.com


Check that your DJ has a DJmark Award


Insist on a written contract


Expect to pay a deposit to secure the date


Ask for references and follow them up


DON'T...
Don't rely on a "cash on the night" arrangement


Don't leave it too late to book


Don't book a DJ who doesn't have the right paperwork to satisfy your venue


Don't forget to verify their references
---
Cost-Cutting?
Book a weekday evening - most DJs struggle to find work midweek so you'll be in a good bargaining position


Don't book a kids party in the evening - especially on Fridays or Saturdays


Don't expect DIY discos or Spotify playlists to save you money - often equipment hire costs MORE than a budget DJ!


Get everything in writing to avoid misunderstandings


Once you're ready to find your ideal DJ, check out needadisco.com where we match thousands of private hirers to their perfect DJs every year at all budget levels
---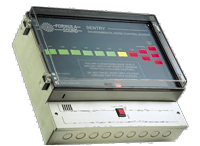 Sound Limiters
Check whether your venue has a Sound Limiter because these devices can have a significant impact on the enjoyment of your event. Additionally, some DJs and bands will refuse to work at certain venues with sound limiters.
A sound limiter is a device that monitors volume levels in a function room and can kill the power to the stage if a certain level has been breached over a particular time period. Some are also connected to fire doors, for example, so anyone opening the door immediately stops the music and throws on the house lighting.
Limiters are installed usually because of previous noise complaints, which suggests that a venue has troublesome neighbours. Sometimes they are installed as part of licence conditions if a new venue springs up in an area.
Whatever the reason for its presence, a badly calibrated or overly restrictive limiter device can seriously affect your event. We have seen plenty of reports of sound limiters cutting stage power simply due to a boisterous crowd clapping and cheering.
The main problem for digital DJs is that a sudden power interruption can damage equipment due to spikes and brownouts caused by switching equipment on/off suddenly. In the vinyl days, powering a turntable off and on again meant a short break in the music but in the digital age it can take some time to reboot and reset everything, killing the vibe.
Obtain details about the limiter at your venue (if it has one), the reasons it is installed, and discuss options with your DJ. Sometimes it's possible to work around the limiter to some degree by reducing the amount of bass, and other times it's possible to negotiate with the venue to only enable it after a certain time.