Steve Justin
of Steve Justin Roadshow is a DJmark Gold Award Holder
This mid-level award requires a history of positive customer feedback along with meeting the most common requirements of venues such as public liability insurance and electrical safety testing.
Learn more about the requirements for DJmark Awards
---
Steve Justin Roadshow
Professional Disco - Professional and Reliable
"Steve Justin Roadshow is figure headed by me Steve Justin. I have DJ'd for all my working life and I am one of those few but lucky people who are able to say that their work is their hobby. I can honestly say I really do enjoy my work, not just technically, I get a real buzz seeing a crowd having a good time. My goal is to build rapport with my audience to make them feel relaxed ultimately encouraging them to come together and have a memorable time.

I am constantly collecting and adding to my repertoire of music. My catalogue is extensive and very varied and virtually all genres are covered however diverse.

I am assisted by a sound engineer and a lighting technician. Both are reliable and have been with me for many years. As a team we blend well and endeavour to create a formidable road show.

- 100% commitment to provide and satisfy client/host requirements
- extensive range of professional-grade modern sound and lighting equipment, with technical expertise to customise for every personal preference
- years of experience have enabled my team to attain good working relationships with numerous venue managements
- our dress code is your choice. We will dress to impress, dress up or dress down. Theme nights are not a problem!
- our rates are competitive and will be tailored to your event large or small"
---
Recent Customer Reviews
Verified feedback from recent clients
Allot of feedback from everyone saying how good the music was! Thank you very much, was a great night. Photos, although not professional, were a great added extra and was a nice surprise.
We had a brilliant time, the service was great and all the staff was so friendly and smart. Having photos included made our day better as I didn't need to take any. Would use them again.
I was delighted. I wanted a DJ that would play the music we wanted and who made sure the evening was all about us and not about him. He played all the requests we had pre-submitted and added to that with smart choices of his own. The dance floor was never empty at any point and the evening was a huge success. A nice touch was the photos they took and posted to us on CD, brought back fantastic memories of the night. Great communication from Denise before and after the event. Highly recommended.
See all 18 reviews for Steve Justin Roadshow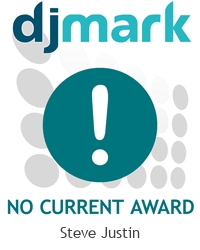 Feedback Breakdown
Aggregated from 18 reviews
Audio

Quality
Lighting

Quality
Presentation
Music

Choices
Request

Handling
Microphone

Technique
Would
Recommend
100%
---
Contacting Steve Justin Roadshow
Want to discuss your requirements with Steve Justin Roadshow?
Steve Justin Roadshow is based in Eltham (London) and covers a wide area.
07999 351229