Nik Andrews
of The Specialist Wedding DJ is a DJmark Diamond Award Holder
This is our highest award level and is difficult to obtain and maintain. Holders must have a documented complaints procedure, health & safety processes, a history of positive customer feedback and meet the most common requirements of venues such as public liability insurance and electrical safety testing. They must also have held one of our lower award levels for a minimum period of two years.
Learn more about the requirements for DJmark Awards
---
The Specialist Wedding DJ
High Quality Video DJ & Photography Included
"We do things a little differently; we listen to what you want. As a professional specialist wedding DJ with over 25 years' experience, Nik can bring his expertise to your reception but will never forget that it's the most important day of your lives.

Give your guests the quality they deserve. From a small minimalist setup to a full-on mobile club PA and lighting. We also include free professional photography with every disco booked."
---
Recent Customer Reviews
Verified feedback from recent clients
Helen arrived early to set up, very pleasent, took the time to interact with the guests, as she is a professional photographer too, she told all of our guests off in a joking way, stopping the music and saying "excuse me, I'm this way, and you are all dancing that way, I cant take photos of you side on like that" that got everyone facing the correct way, Helen had a large TV with her playing videos of dances such as macarena and dj casper cha cha slide so the guests could all dance along to it. She also played a slideshow of some of the images of the guests throughout the night, thesw photos were more natural as guests didn't know she was taking them. Helen travelled from Wolverhampton to Leicester for the party, through floods to be there and not let her guests down, she was that good, my wife's uncle runs a social club and asked for her card to be put up behind the bar as a few weeks earlier a dj was asked to leave after only an hour. Thank you Helen for making my wife's 50th birthday so memorable, and capturing special memories especially the limo arriving and the cake, the photos were amazing.
I was very pleased with the entertainment that was supplied Nik he was very friendly and catered for all ages, the photographs he took and gave a copy of was a real nice touch, I would recommend him to all my friends and family and would use his disco again
Nik came to do the DJ music for the wedding of my daughter 20 year old and her husband 21 yer old. The music played was older generation music, and few guess did enjoy it, but the young people came to us and ask to change the music. Nik was not very approachable and actually said I played 3 requests, but the other music was more 60/70's. Daughter was a bit upset that a request she put through was not played even so the card was signed the bride and another guess. (the song chosen was a tribute to a guess who was unable to attend as she passed away a month before the wedding). The photo taken were very nice, but would have we know that it would only be music played with no interaction because of the photo we would have chosen differently.
See all 79 reviews for The Specialist Wedding DJ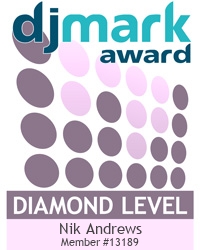 Feedback Breakdown
Aggregated from 79 reviews
Audio

Quality
Lighting

Quality
Presentation
Music

Choices
Request

Handling
Microphone

Technique
Would
Recommend
95%
---
Contacting The Specialist Wedding DJ
Want to discuss your requirements with The Specialist Wedding DJ?
The Specialist Wedding DJ is based in Wolverhampton and covers a large area.
01902 563266
07905 329351