DJmark Membership Validation
Coastal Sounds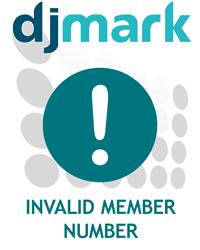 Dougie Hobbs-Smeath at Coastal Sounds is currently a SILVER DJmark Award Holder.
This is our most basic award which confirms that this operator complies with the most regular requirements of venues.
The award only applies to Dougie Hobbs-Smeath and not to other DJs who may work for or on behalf of Coastal Sounds.