DJmark Membership Validation
SoulDisco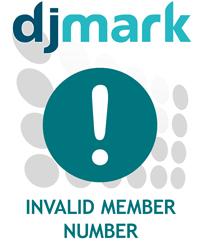 Martin Joyce at SoulDisco is currently a GOLD DJmark Award Holder.
This is a difficult award to achieve and is only given to members meeting a long series of checks outlined opposite.
The award only applies to Martin Joyce and not to other DJs who may work for SoulDisco.
Contact SoulDisco
You can reach SoulDisco on 01784 229585
Alternatively, fill in the following secure contact form.